Our Mobile Car Detailing Services Northern Beaches
We are the Northern Beaches' #1 professional car detailing service.
Car Detailing Northern Beaches
Professional Car Detailing Service
Our team have all your car care needs met. Below are a few of our most sought-after car detailing services, along with some prices. However, if you aren't seeing what you are searching for, no problem! Just give us a call and we'll tailor an option that is suitable to your requirements and budget.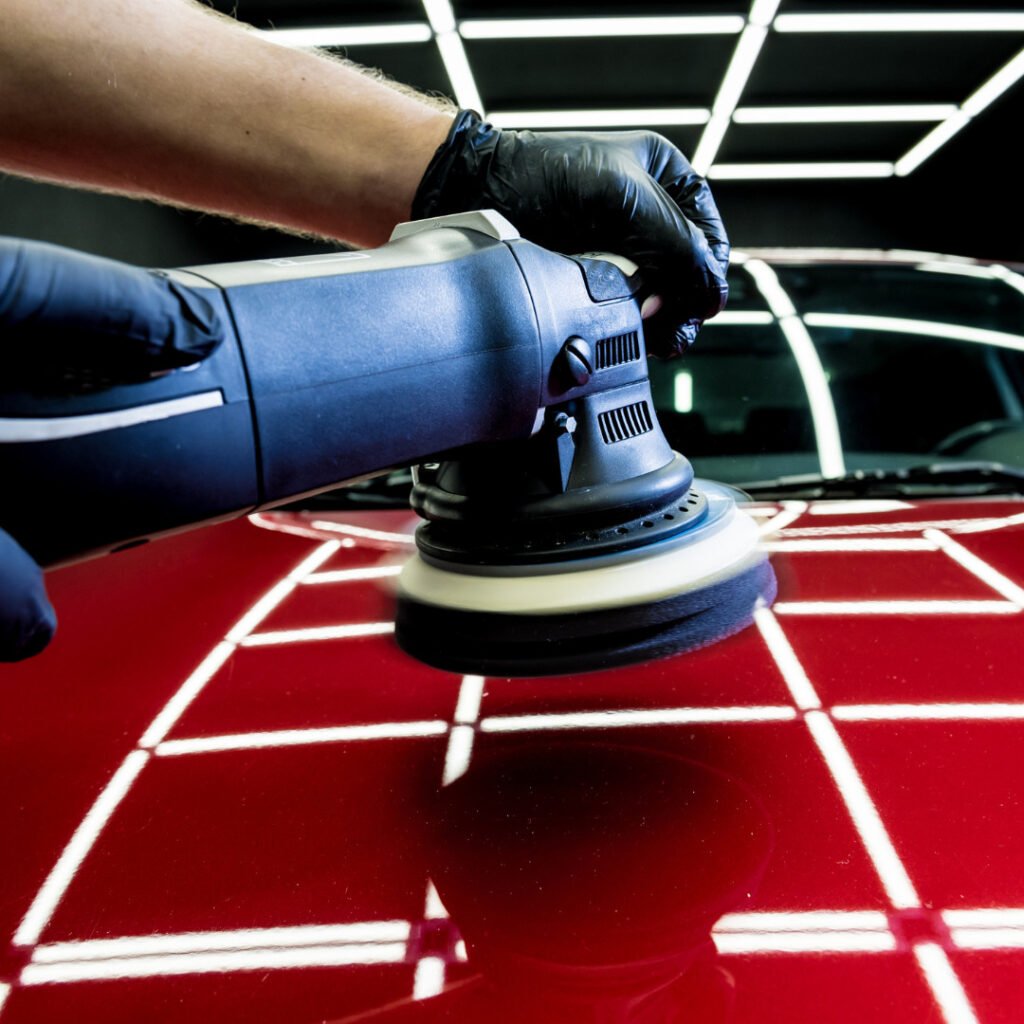 Our Mini Car Detail, otherwise called a premium maintenance service, is a precise and efficient car detailing service. Its a quick clean, designed to keep your vehicle's appearance looking great. Have your car's exterior and interior detailed in the highest standard with this service. This is the perfect solution to maintain and upkeep your vehicle regularly or a quick clean-up for your car.
Inclusions:
Vacuum interior and boot
Dash, console and instrument panel cleaned
Windows and mirrors cleaned inside and out
Deodorise
Vacuum seats and carpets, including boot/cargo area
Leather seats cleaned and conditioned if applicable
All interior plastics and trims including consolec cleaned
Windows and mirrors cleaned inside and out
Door and boot jambs cleaned
Deodorise
Our interior detailing service is a meticulous detail within your car's interior. It is, after all where you spend the majority of your time, regardless of whether taking a drive to work or going out for the weekend, so why not have it look the best it can? It doesn't matter if it's the fur of your dog, children's spills, or even your coffee was dropped. Do not fret! Our experts can get you car looking and smelling like new. Have a thorough interior inspection now with our Northern Beaches experts.
Includes:
Carpets, seats, mats and boot Shampooed and vacuumed
Leather Seats are Clean and Conditioned
Antibacterial Spray Application
Interior Trims, Plastics and Consoles Completely dressed and detailed
Sun Visors Cleaned
Windows and Mirrors Cleaned Inside and Outside
Doors and Boot Jambs are Cleansed, and high-pressure Clean
The Fuel Door is cleaned and degreased. High Pressure Cleaning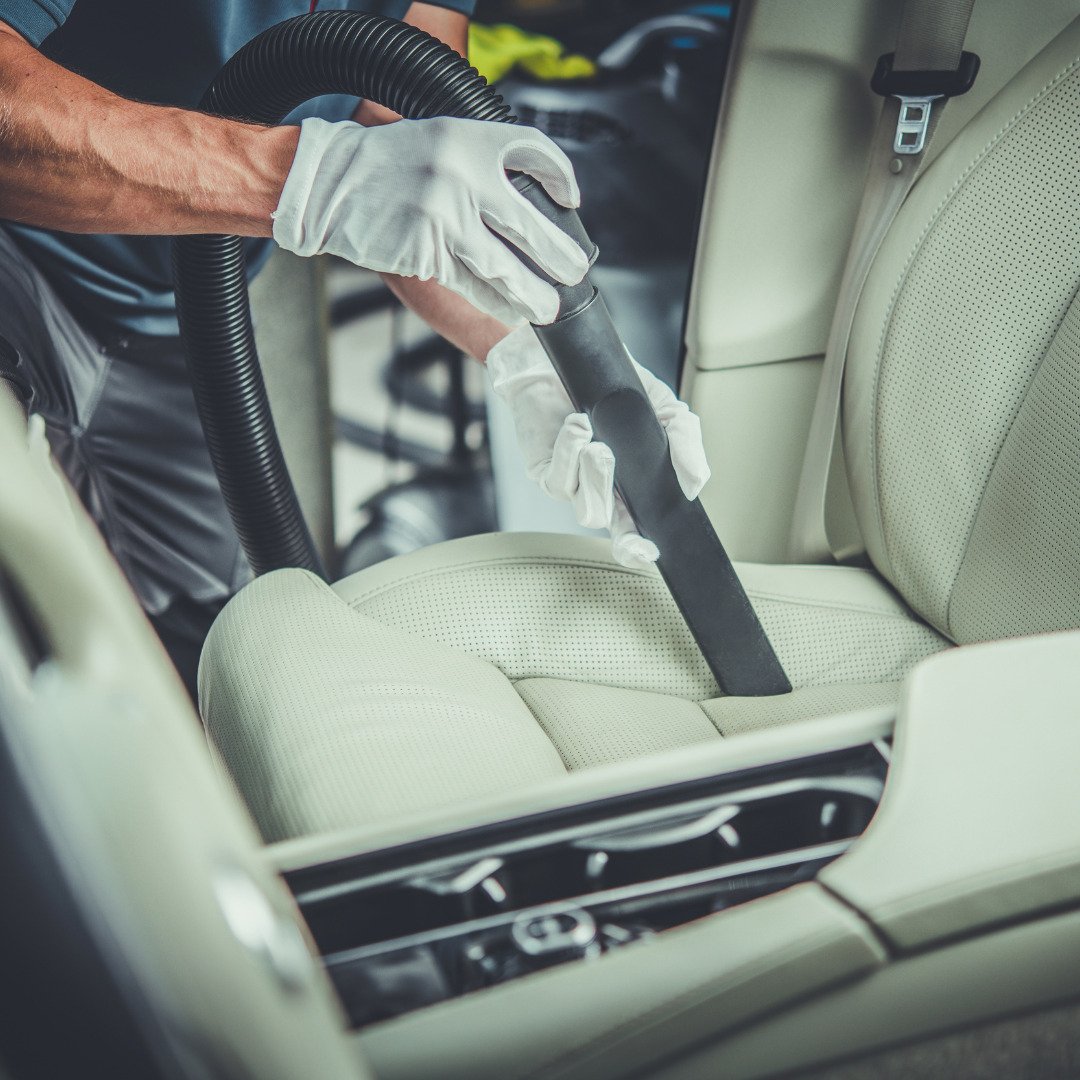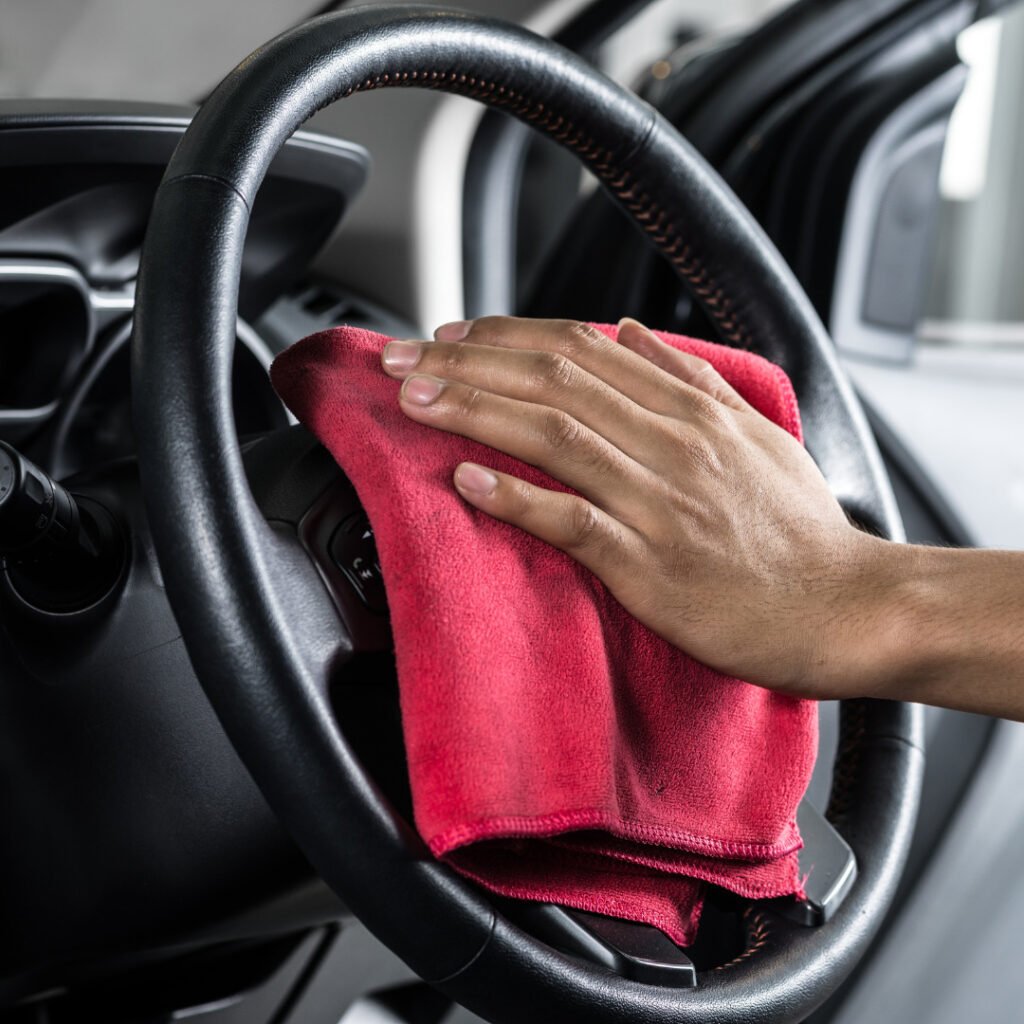 This service is designed for customers who wish to maintain their vehicle in top condition or transform your car to be sold for the best price possible. The full-car detail platinum service will allow us to work meticulously on your car's interior and exterior. There isn't an even more thorough detail in the Northern Beaches. Our pre-sale detail will enhance your sale or trade-in price.
Inclusions:
Vacuum seats and carpets, including boot/cargo area
Leather seats cleaned and conditioned if applicable
All interior plastics and trims including console cleaned
Windows and mirrors cleaned inside and out
Door and boot jambs cleaned
Deodorise
Snow foam pre wash
2 bucket method wash with wash and wax product
Clean rims and tyres
Dress tyres
Dry with microfibre drying towels
Paint Correction & Polishing Services
Paint correction, often called cut and polish, is the most effective way to get your car's paint back to look great again. When paint ages, it may become dull or cloudy, and may be prone to light scratches. A paint correction can restore the shine and surface of your car. It's an excellent method to increase the value of the car you're selling or to get that look that you've lost or haven't had the chance to experience when you purchased a second-hand vehicle or an old classic.
Paint correction serivces can vary depending on the condition of your vehicle.
All door jambs cleaned
Full exterior soap hand wash
Wheel arches pressure rinsed
Tyres scrubbed
Wheels hand cleaned
Full body dry
Paint iron decontamination
Full body clay
Basic Headlight rejuvenation and seal
Plastics & Rubber taped up
Full body DA machine cut
Full body DA machine polish
Paint sealants applied
Tyres shined
Windows cleaned in and out
Ceramic Coating Paint Protection
Ceramic protection for paint is perfect for used and new cars. It's the most effective protection for paint on cars that money can buy, offering superior protection from environmental elements and fallout from the environment, such as bird droppings, tree sap, and UV-induced damage. Ceramic coatings can be described as an extra clear coat that is extremely durable with high shine and self-cleaning characteristics. It makes your vehicle easy to wash and will it stop getting dirty at all.
Inclusions:
Car Detailing Northern Beaches offers the option of graphene coating and ceramic coating options
Car Detailing Northern Beaches – offers a wide range of ceramic coating options. If you're not sure what coatiang would best suit your vehicle or needs, please give us a call to discuss your options. 
Ceramic Protective Coating Advantages –  
Chemical resistance
Scratch resistance
Heat dispersion
Self-cleaning
Super-hydrophobic
Superb Gloss enhancement
Ultimate slickness
Ceramic Protective Coating Prevents:
Paint fading
Oxidation
UV damage
Etching (bird droppings)
Water spotting The Leather & Fabric Protection
A conditioner designed specifically for the leather industry is used to stop the fading or cracking from exposure to the sun. Also, we apply a protective treatment on the interior of fabrics to repel liquids and to prevent the recurrence of stains.
The engine is sprayed with a degreaser, and then steam-cleansing is performed. The grime and dirt that accumulates on your engine is eliminated with ease. Engine detailing will allow you to be proud of your car underneath the hood!
Lenses for headlights become dull and yellow from UV damage and the process of oxidation can occur rapidly. We can restore your headlights to a brand-new condition by utilising a professional sanding, polishing and cleaning process.
Our fleet detailing focuses on cleaning and maintaining the appearance of your businesses fleet of cars, trucks, or vans. To keep fleet vehicles looking clean and well-kept, this kind of service typically offers a variety of detailing options, such as exterior washing and waxing, interior cleaning, tyre and rim cleaning, and other services. 
Why Should You Choose Ceramic Coating for Your Paint Protection Needs?
Paint protection with ceramic coating is high-gloss permanent bond nano-ceramic coating that is backed by a 10-year guarantee*. It utilises the latest technologies to give your paintwork a superior chemical resistance, thermal and UV resistance as well as anti-graffiti.
Mobile Detailing Service Northern Beaches
At Car Detailing Northern Beaches, we make it easy to get a free car detailing quote today. Our team of experienced mobile auto detailers are highly trained in the latest techniques and use top-of-the line products to give your car the complete clean it deserves. We offer competitive prices and our friendly staff will work with you to customize your detailing package that meets both your budget and needs.
We know how busy life can be so we make getting a free quote simple – just enter some basic information about you and your vehicle online or call us directly for more details on what packages might be right for you. Get a free car detailing quote from us today!